Did you know that the air inside of your home is likely more polluted than the air outside? It's true! The EPA did a study where they found that levels of about a dozen common organic pollutants were
2 to 5 times higher inside homes than outside
, regardless of the home location. 
Source >>
We recommend that air ducts for residential and commercial properties be
professionally cleaned every 3 to 5 years
to remove buildup of harmful pollutants, including allergens, bacteria, mold, dust, and more.
Cleaning Your Air Ventilation System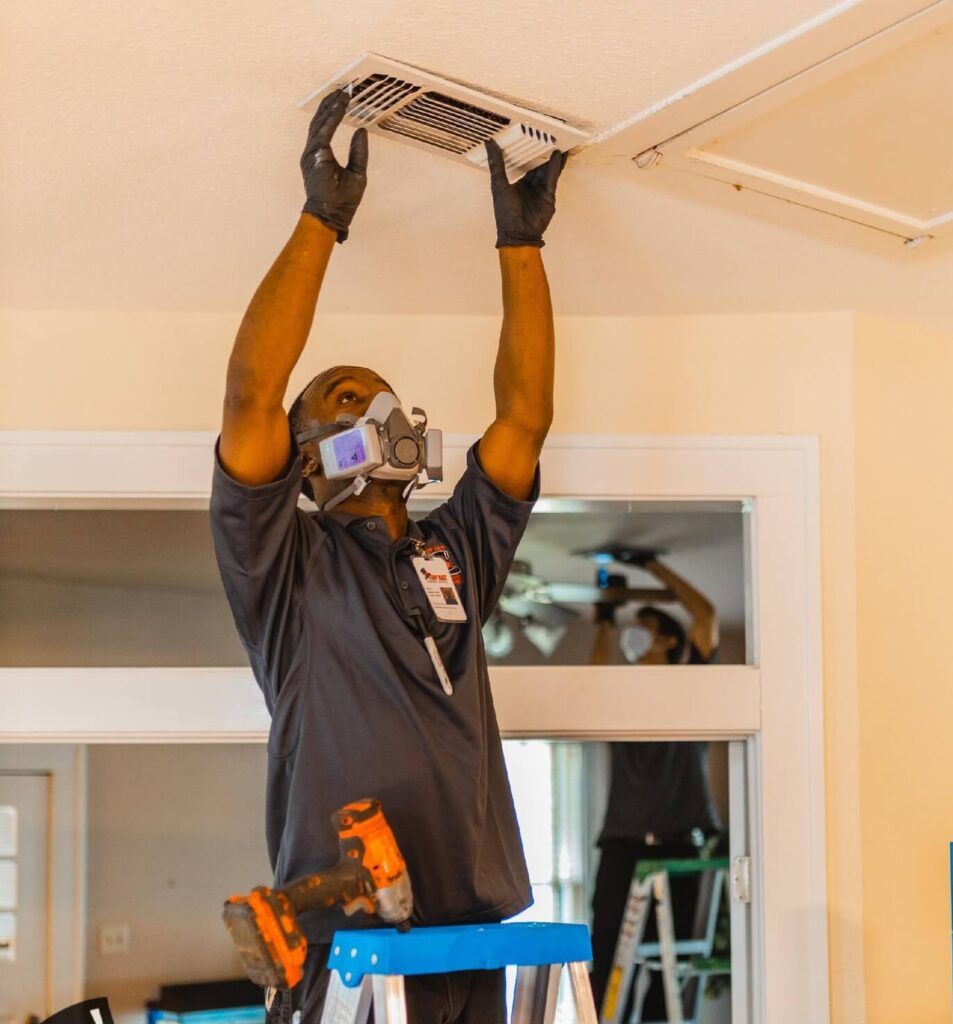 Our technicians will inspect your home's ductwork. We look for dirt, debris, animal droppings, mold, moisture, and more to determine whether an air duct cleaning service is necessary to improve the quality of your home's air.
We start by removing all of your register covers and cleaning them thoroughly to remove, dirt, grime, and other contaminants. Then we will insert the hose and rotating brush head into your duct work for thorough cleaning.
More Tools to Clean Your Air
Electrostatic Filters – These washable filters are custom-made for your system. Remove up to 95% of the airborne dust and breathable contaminants inside your home.
Additional Treatments – Available are two treatments, Envirocon to keep ducts mold free and prevent growth of microorganisms, and Fresh Duct, an odor-eliminating aerosol for use within the HVAC system.
Apartment & PROPERTY MANAGERS
We can help you safely maintain your commercial or investment properties. Our team will perform regularly scheduled dryer vent cleanings for your apartment complexes, town home communities, or rental homes. We also respond to the need for repairs or replacements for individual units or homes.
​It's a matter of safety for your tenants, their families, their pets and their property.
Request a Chimney Service Appointment
We pride ourselves on offering best in class service performing inspections, cleaning, and maintenance for your home's vent systems. We service chimneys, air vents, and dryer vents – so contact our team today to get started!
Top Hat Chimney Sweeps, LLC and Dryer Vent Cleaning Services is a full-time, full-service family business, located in Taylor, TX, and serving Travis and Williamson Counties since 1988.
Second-generation owners Theresa and Royal Pore take pride in continuing the tradition of serving the Central Texas area with a strong work ethic, complemented by honesty and professionalism.`